How we RESET certified Airthings HQ : Case Study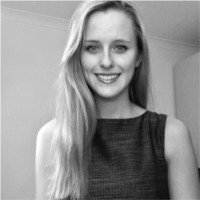 Marie Bannister – Airthings
How do I use Airthings for Business solution to RESET Air certify my building? That's a question we get a lot, and today we are going to show you how in this case study, with relevant links!
Background
At Airthings, we want to walk the walk, not just talk the talk. That's why, we undertook the challenge of RESET certifying our Airthings HQ in Oslo, Norway. How easy was it? What could be improved? What information did we need to provide to our clients that could be helpful? For the first time, we took on the role of the client.
At the same time, during the pandemic, the prioritization of the health and wellbeing of building occupants became unprecedentedly important, and with the reopenings, making sure our air quality for our staff was as healthy as can be is vital.
That's where RESET comes in, RESET is a set of standards and assessment tools & services to develop actionable, long term strategies towards health and sustainability for the built environment. Anyone can apply, but not everybody meets the criteria.

How we RESET certified Airthings HQ
Step one: Scope.
RESET Air is the standard created for monitoring building air quality. There are two subcategories buildings can apply to for accreditation: Commercial Interiors, which focuses on indoor air quality, and Core & Shell, which focuses on the building's HVAC system. For Airthings HQ, we focus on Commercial Interiors.
Step two: Project registration
We told RESET that we were undergoing the certification of our building, by following the steps they list here.
Step three: Choose an air quality provider
Unsurprisingly, we chose the Airthings for Business solution as they are wireless, battery powered and can be installed anywhere.
You can see RESETs full directory here.
Step four: Documentation audit
Next, we needed to submit all of our documentation to https://cloud.reset.build/.
There are specific needs for Commercial interiors including calculating Monitor Deployment which our Airthings AP can helped us with, floor plans, reflected ceiling plans & MEP plans and proof of Air Uniformity (if Applicable). RESET provide a full explanation here.
Step four: Survey
We spoke with RESET's president, Stanton Wong virtually and walked him through the Airthings HQ offices.
Check out the video below:
Step five: 3 months data collection
During RESET Air's three-month data-audit phase, we had to demonstrate that indoor air quality levels did not exceed RESET's performance targets. We must continue to keep IAQ within RESET's target range to maintain that certification too, and monitor relative humidity and temperature in the office.
Step six: Get certified!
Airthings HQ was officially RESET certified in 2022.
For RESET's step-by-step process, check out their website here.

Time for the results
No cables, no fuss
Airthings for Business air quality monitors are all wireless, meaning the installation process was effortless. No cumbersome cables or hardwiring was needed during the installation, and battery powered products are not only better for the environment, but considerably long lasting too.
Free RESET data share
As part of any RESET certification, a client must send off their data to be analyzed. This can often include a hefty fee. Luckily, Airthings for Business are certified data providers. This means that Airthings clients can send certification data to RESET free of charge. It only takes one click of a button (literally).