Energy series: How can we make existing buildings more energy-efficient?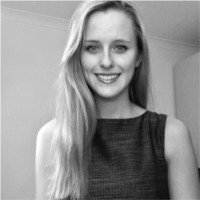 Marie Bannister
The final instalment in our 3 part series aims to answer the pivotal question: How can we make existing buildings more energy-efficient?
The answer? Retrofitting.
There are two main ways you can retrofit your building and make it more energy-efficient: building adjustments and smarter energy usage.
Building adjustments
If you own a building or facility, building adjustments may seem like a complicated process—but it doesn't have to be. Simply break it down into different phases: quick wins, opportunities, and deep retrofits.[1]
Start with the quick wins first. This might involve fitting energy-efficient light bulbs, filling gaps between floorboards, and installing heat pumps (which are more efficient and cost-effective than electric radiators).[2]
Opportunities refer to the upgrades you can do when something already needs to be repaired or replaced. Examples include draught-proofing windows when you're about to fix them or selecting light-reflective paint to maximize natural light indoors (so that light bulbs are used less often).
Deep retrofits involve renovation projects that require the most time and attention. A lot of the time, this involves adding thermal insulation beneath floors (or to walls).[3]
Overall, building adjustments are a good way to improve your energy efficiency. However, this may not be a feasible option for some businesses. If you're only renting your space, you might not be in a position to make any major changes—in that case, read on…
Smarter energy usage
Ensuring smarter energy usage is an important yet relatively easy step for all businesses.
Today, most commercial buildings control their heating, ventilation and air conditioning (HVAC) system using preset timers or manual controls. However, there are major disadvantages to this—it's inefficient and expensive. Because factors like changing timetables, flexible working, and real-time fluctuations are not considered, the systems are often used when or where they're not needed.
One way to overcome this issue and save on energy bills is to install a tailored indoor air quality solution for your building: specifically, smart indoor air quality monitors, which will help you consume energy only when you need to.
For instance, Proptech Bergen slashed energy costs by 20%, just by dropping the night-time and weekend temperatures by 4 degrees. Read the case study here.
How does the air quality solutions work? In short, smart monitors provide occupancy data, which can be used to automatically optimize your HVAC system. The Airthings for Business solution is tailored to your specific business needs, and property type. According to a study from The University of Alberta, businesses can typically save up to 40% on HVAC and lighting costs by effectively using occupancy data to control their energy consumption.[4]
If a monitor detects high levels of carbon dioxide in a room, it will conclude that there are a lot of occupants in it —then instruct your ventilation system to bring in more fresh air. On the flip side of that, if it senses low CO2, it'll make sure your system isn't operating at 100%. As well as reducing energy usage, this also prevents the air from becoming too dry.
Heating and cooling is the most expensive part of running a building.[5] Many buildings heat, cool, and ventilate all week, making energy bills pointlessly expensive. Occupancy data prevents this by making your heaters and air conditioners turn on (when people are present) and off (once they've left). The same principle also applies to lighting.
By making the most of real-time data, businesses can reduce their energy usage, create an optimal working environment for occupants, and cut down on carbon dioxide emissions—saving costs along the way.
To summarise:
Most buildings today aren't environmentally sustainable. They also needlessly contribute to high energy costs for businesses.
This is because many of them were built decades ago, during a time when energy efficiency was not properly taken into consideration. Outdated construction standards and a lack of proper insulation are also key reasons.
However, constructing new energy-efficient ('green') buildings is not the answer either, as the negative environmental impacts of building something new far outweigh the positive ones.
The solution for businesses is to make adjustments to their existing buildings and ensure smarter energy usage with indoor air quality monitors, which provide occupancy data. This can then be used to optimize HVAC systems and make big savings on energy.
Sources, because we aren't making this up!
[1] https://www.nationaltrust.org.uk/features/why-retrofit
[2] https://www.forbes.com/sites/reginacole/2021/04/28/dont-tear-down-that-old-building-retrofit-for-energy-efficiency/
[3] https://www.greenspec.co.uk/building-design/retrofit-essentials/
[4] https://www.researchgate.net/publication/325373834_Data-Driven_Models_for_Building_Occupancy_Estimation
[5] https://assets.publishing.service.gov.uk/government/uploads/system/uploads/attachment_data/file/739699/180718_Business_Energy_Statistical_Summary_-_final_version.pdf